Blog Commenting and CommentLuv Giveaway Party (Summary) #SocialCafe 1.6
Welcome to the summary for...
#SocialCafe Chat Topic: Blog Commenting and CommentLuv Giveaway Party
View the announcement for this #SocialCafe Chat..
Why Is Blog Commenting So Important?
Blog commenting helps to build engagement and community, as well as the availability to share diverse perspectives (and get ideas for another post!).
Final Thoughts and Action Steps
And, again, #B2CTweet recommends CommentLuv Premium. After all, if it is good enough for B2CTweet, you know we think it is good enough for you.
Over time some Storify code is removed from Storify and it makes for an unattractive Storify archive. That is the case with this Storify, but we have included it for the content that was shared during this chat.
#SocialCafe Twitter Chat Announcement
This SocialWebCafe Twitter Event is about: Blog Commenting and CommentLuv Giveaway Party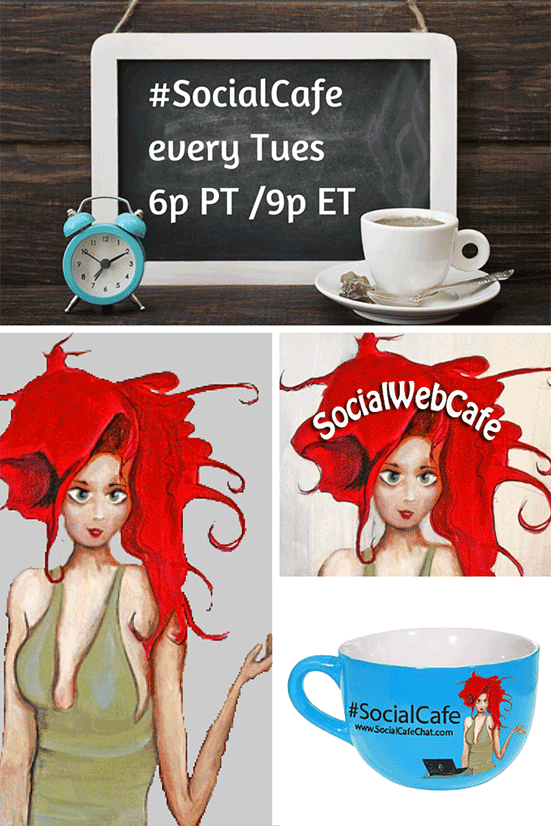 This event sponsored, in part, by our wonderful friends at:

We recommend them because we love them (and their tool) and not just because we are compensated. Try it for free!
This Twitter Party is for bloggers who want to learn more about commenting and the CommentLuv Premium plugin, and to enter to win a free CommentLuv Premium plugin!  Hey, if you have one already, you can always run a contest/sweepstakes, too, if you win!
TWITTER PARTY WED AUG 29 4:00 pm EDT
Starting immediately following our regularly scheduled #SocialCafe Chat (3pm EDT) we will go into a Twitter Party for CommentLuv Premium discussion where we will have a drawing for a free CommentLuv Premium plugin.
RSVP For #B2CTweet CommentLuv Event
Please register for the party, here and get 100 ADDITIONAL entries into the drawing!
CommentLuv may be starting at the lowest price it has ever been, but you can register here and get 100 entries into a raffle to get yours for FREE!
Keep in mind that you need to attend the #B2CTweet Twitter Party (4p EDT) in order to qualify for the prize.
Want a Free CommentLuv Premium Plugin? Register now and you could be featured in future posts, chats or Twitter Parties!</span>
This party starts immediately after our regularly scheduled #socialcafe chat time slot.
Twitter Event Questions
Q1:  Why Is Blog Commenting So Important?
Q2:  How Do I Comment and Respond Efficiently?
Q3:  What Are Helpful Tools for Commenting?
Q4:  What Commenting Systems Are Available?
Twitter Event Details
Date: 09/05/2012
Time: 04:00 pm PST/PDT (07:00 pm EST/EDT).
Hashtag: #SocialCafe
Time Conversion for Twitter Events Time Zone Difference Calculator
Format: Q&A
For more information on the formats of Twitter Events and what we recommend as tools to join in the fun, please visit Twitter Event Instruction.
Have questions? Leave them in the comments or send a regular tweet to Deborah @SocialWebCafe.
Join Us Today!
Join the elite members of the SocialWebCafe TV Insiders.