Chatting w/@TweetReachApp (Summary) #SocialCafe 1.7
Welcome to the summary for...
#SocialCafe Chat Topic: Chatting w/@TweetReachApp
View the announcement for this #SocialCafe Chat..
What are twitter analytics and why should I care?
Twitter analytics can seem like a confusing concept and confusing process, but fortunately, companies like TweetReach exist to make it easier for us.
Final Thoughts and Action Steps
Sidebar Conversation: Replies, Mentions, and Tweets
Check out: Today's TweetReach Tip: Why some tweets generate fewer impressions.
Don't forget to view a real TweetReach Pro report>> #B2CTweet TweetReach Pro Report
Over time some Storify code is removed from Storify and it makes for an unattractive Storify archive. That is the case with this Storify, but we have included it for the content that was shared during this chat.
#SocialCafe Twitter Chat Announcement
This SocialWebCafe Twitter Event is about: Chatting w/@TweetReachApp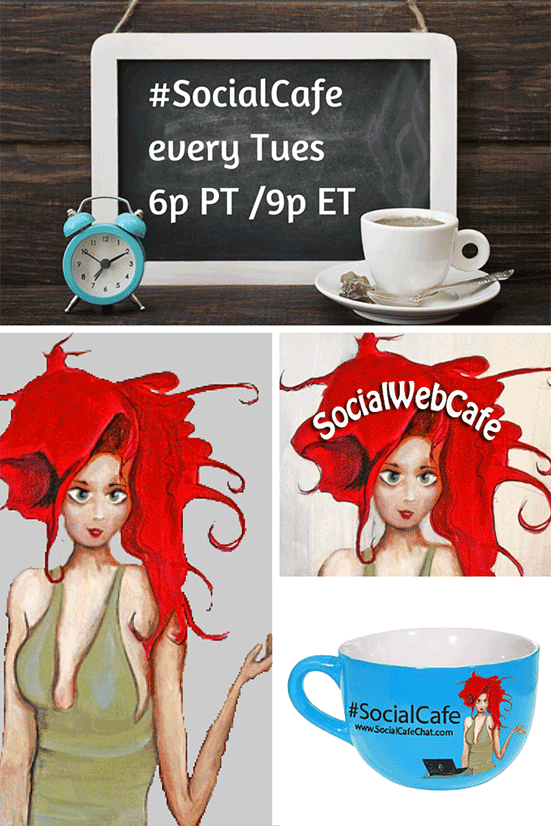 This event sponsored, in part, by our wonderful friends at:

We recommend them because we love them (and their tool) and not just because we are compensated. Try it for free!
This Twitter Chat is special because it will give us an opportunity to chat with Jenn Deering Davis, Co-Founder, Union Metrics, with the Twitter Analytics site, TweetReach.com.
Are you a blogger running a promotion and using Twitter? Need a report on how effective your ad campaign is? You could sign up for a free account and then purchase a report that will give you the analytics you need!
Twitter Event Questions
Q1:  What are twitter analytics and why should I care?
Q2:  What is the difference between reach, influence and other analytics?
Q3:  How can twitter analytics help me with Twitter followers and engagement?
Q4:  What makes TweetReach unique?
Twitter Event Details
Date: 09/12/2012
Time: 04:00 pm PST/PDT (07:00 pm EST/EDT).
Hashtag: #SocialCafe
Time Conversion for Twitter Events Time Zone Difference Calculator
Format: Q&A
For more information on the formats of Twitter Events and what we recommend as tools to join in the fun, please visit Twitter Event Instruction.
Have questions? Leave them in the comments or send a regular tweet to Deborah @SocialWebCafe.
Join Us Today!
Join the elite members of the SocialWebCafe TV Insiders.