Collaborating for Content Marketing Success #SocialCafe 7.13
#SocialCafe Twitter Chat Announcement
This SocialWebCafe Twitter Event is about: Collaborating for Content Marketing Success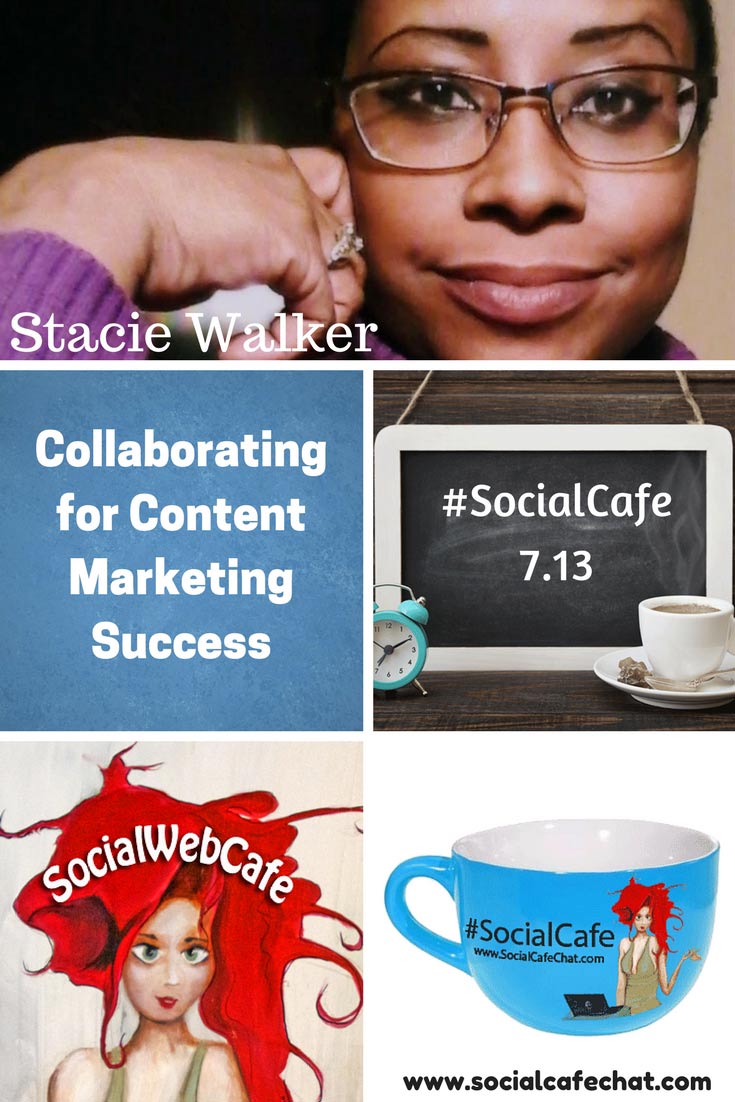 This event sponsored, in part, by our wonderful friends at:


We recommend them because we love them (and their tool) and not just because we are compensated. Try it for free!
At today's #SocialCafe Twitter Chat, we will be chatting with one of our #SocialCafe co-hosts, most notably for the spin-off #epodcast Twitter Chat. She is back with us today to share what she has experienced in the process of collaboration. We also want all of you to share as well, so the questions are for all of us! Sharing time...
What do you think of collaboration? Are you already collaborating? Come to the #SocialCafe Twitter Chat and share them!
Twitter Event Details
Date: 03/27/2018
Time: 6:00 pm PST/PDT (9:00 pm EST/EDT).
Hashtag: #SocialCafe
Time Conversion for Twitter Events Time Zone Difference Calculator
Twitter Event Questions
Q1:  What does collaboration mean to you?
Q2:  How can you use collaboration to help you in your success?
Q3:  What are some ideas for collaboration?
Q4:  What are you going to do this week? Do you have any tips?
Format: Q&A
For more information on the formats of Twitter Events and what we recommend as tools to join in the fun, please visit Twitter Event Instruction.
Have questions? Leave them in the comments or send a regular tweet to Deborah @SocialWebCafe.
Join Us Today!
Join the elite members of the SocialWebCafe TV Insiders.