Creating a "Hire Me" Page (Summary) #SocialCafe 1.5
Welcome to the summary for...
#SocialCafe Chat Topic: Creating a "Hire Me" Page
View the announcement for this #SocialCafe Chat..
What is a Hire Me page and why do I want it?
Wondering why you should bother with a Hire Me page? Check out this article:
Why Your Blog Should Have A Hire Me Page.
Final Thoughts and Action Steps
Some great ideas to get you going on your Hire Me page. And, if you have any questions or suggestions, feel free to pop them in the comments.
Over time some Storify code is removed from Storify and it makes for an unattractive Storify archive. That is the case with this Storify, but we have included it for the content that was shared during this chat.
#SocialCafe Twitter Chat Announcement
This SocialWebCafe Twitter Event is about: Creating a "Hire Me" Page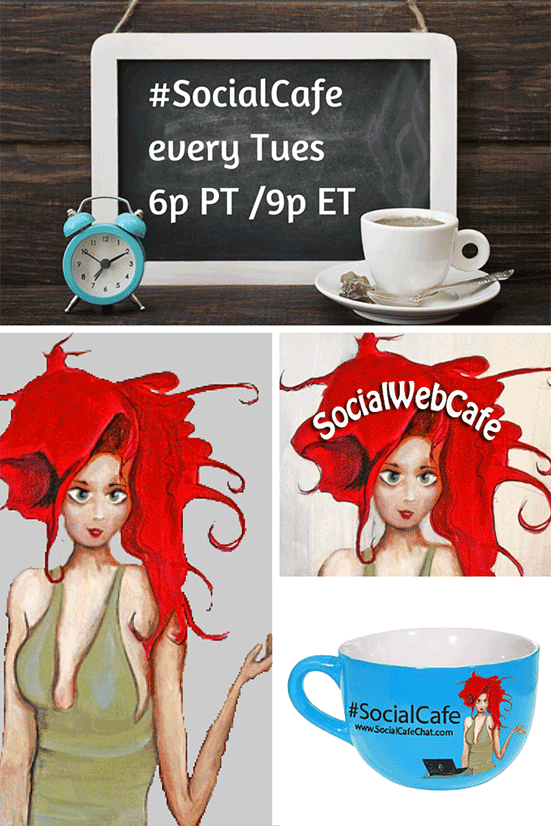 This event sponsored, in part, by our wonderful friends at:

We recommend them because we love them (and their tool) and not just because we are compensated. Try it for free!
This Twitter Chat will help you set up your own "Hire Me" page to offer services from your web site or blog.
It is very helpful to let people know what services you provide and how they can obtain those services. Hence, the "Hire Me" page.
Twitter Event Questions
Q1:  What is a Hire Me page and why do I want it?
Q2:  What are examples of good Hire Me pages?
Q3:  What steps have I taken or should I take to set up a Hire Me page?
Q4:  What else can I do to add to my Hire Me page?
Twitter Event Details
Date: 08/29/2012
Time: 04:00 pm PST/PDT (07:00 pm EST/EDT).
Hashtag: #SocialCafe
Time Conversion for Twitter Events Time Zone Difference Calculator
Format: Q&A
For more information on the formats of Twitter Events and what we recommend as tools to join in the fun, please visit Twitter Event Instruction.
Have questions? Leave them in the comments or send a regular tweet to Deborah @SocialWebCafe.
Join Us Today!
Join the elite members of the SocialWebCafe TV Insiders.