Freelancing and Keeping It Positive (Summary) #SocialCafe 1.11
Welcome to the summary for...
#SocialCafe Chat Topic: Freelancing and Keeping It Positive Special Edition
View the announcement for this #SocialCafe Chat..
What are some of joys of being a freelancer? What are the challenges?
Some of the joys of Freelancing, is the freedom in time, resources, wardrobe, and being one's own boss. However, with that often comes some other challenges not faced in a traditional job. However, with proper planning and practice, these challenges are able to be overcome and allow for that path toward success, professionally and personally.
Final Thoughts and Action Steps
All in all, freelancing can be a very rewarding experience and worth the run at it. Have a plan, surround yourself with positive people and go for it!
#SocialCafe Twitter Chat Announcement
This SocialWebCafe Twitter Event is about: Freelancing and Keeping It Positive Special Edition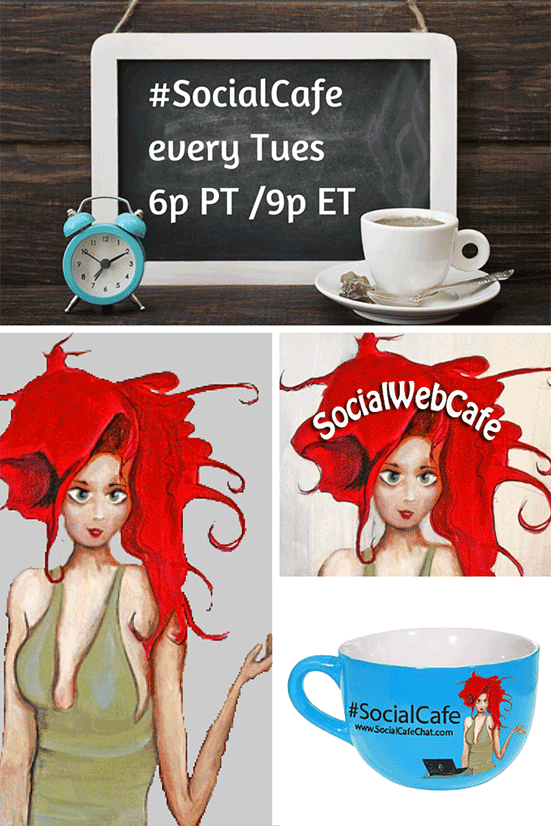 This event sponsored, in part, by our wonderful friends at:


We recommend them because we love them (and their tool) and not just because we are compensated. Try it for free!
This Twitter Chat and Party is for freelancers, with cool prizes! We are going to help you with ideas that you could use to generate income for yourself. Let's talk profits and successful case studies.
Social Web Cafe recommends setting up your free Twitter Relationship Tool account at Commun.it.


Please note: For those entering the contest, the time has changed from 4pm EDT to 3pm EDT. Please Contact Us if you will have difficulty attending during that timeframe and need assistance on how to participate to be eligible to win the prize. Thanks.
You could be featured in future posts, chats or Twitter Parties! Contact Us if you would like to be featured.
Twitter Event Questions
Q1:  What are some of joys of being a freelancer? What are the challenges?
Twitter Event Details
Date: 10/04/2012
Time: 6:00 pm PST/PDT (9:00 pm EST/EDT).
Hashtag: #SocialCafe
Time Conversion for Twitter Events Time Zone Difference Calculator
Format: Q&A
For more information on the formats of Twitter Events and what we recommend as tools to join in the fun, please visit Twitter Event Instruction.
Have questions? Leave them in the comments or send a regular tweet to Deborah @SocialWebCafe.
Join Us Today!
Join the elite members of the SocialWebCafe TV Insiders.