How to Host a Twitter Chat – Part 2 #SocialCafe 7.39
#SocialCafe Twitter Chat Announcement
This SocialWebCafe Twitter Event is about How to Host a Twitter Chat - Part 2.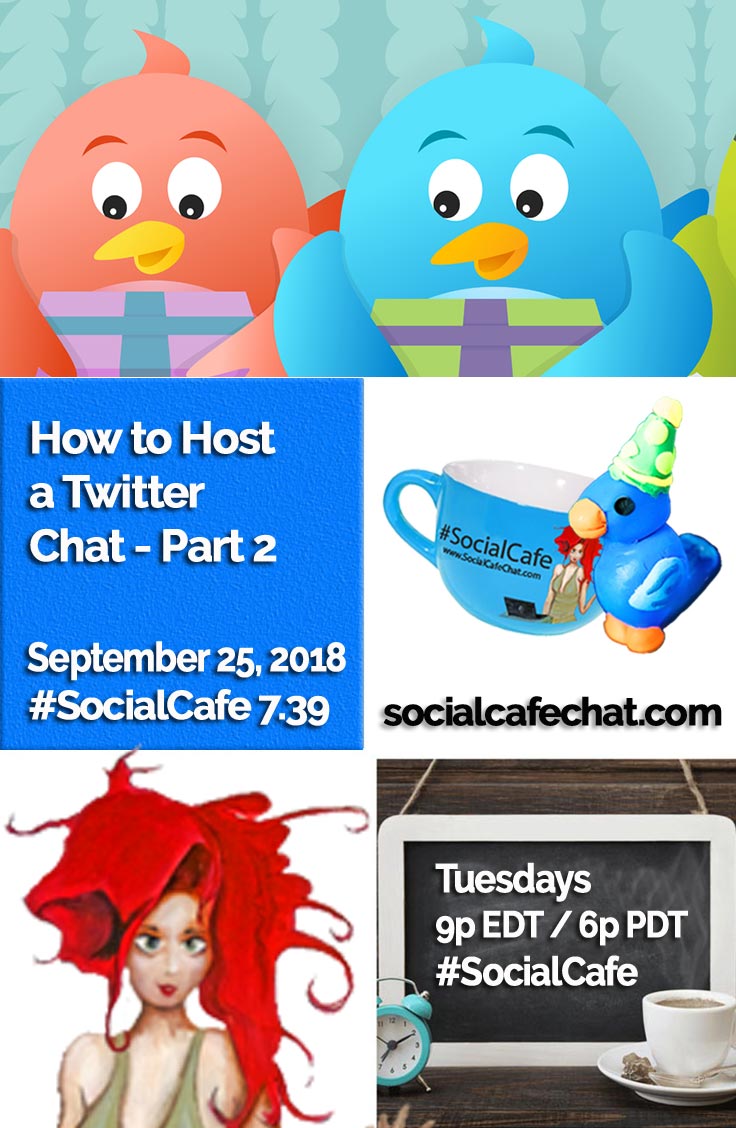 This event sponsored, in part, by our wonderful friends at:


We recommend them because we love them (and their tool) and not just because we are compensated. Try it for free!
Twitter Event Details
Date:   09/25/2018
Time:   6:00 pm PST/PDT (9:00 pm EST/EDT).
Hashtag:   #SocialCafe
Time Conversion for Twitter Events Time Zone Difference Calculator
Twitter Event Questions
Do you believe that Twitter Chats should have a method or process? Why or why not?
Do you have a method to how you put together your Twitter Chat? Or, how do you approach the chat?
How much time does it take you to prepare for a weekly Twitter Chat?
If you had to break your preparation into pie pieces, what percentages would you assign each piece (i.e. 50% prep / 50% promotion)?
Where did you learn your method or process for Twitter Chats?
Have you passed along your method or process for Twitter Chats? If so, where or to whom?
What changes (if any) would you like to make in your process or method for Twitter Chats?
Do you have any tips to share? What about questions?
Ok, now it is time to brag about what you do well! Your #ShamelessPlug is ...
Format: Q&A
For more information on the formats of Twitter Events and what we recommend as tools to join in the fun, please visit Twitter Event Instruction.
Have questions? Leave them in the comments or send a regular tweet to Deborah @SocialWebCafe.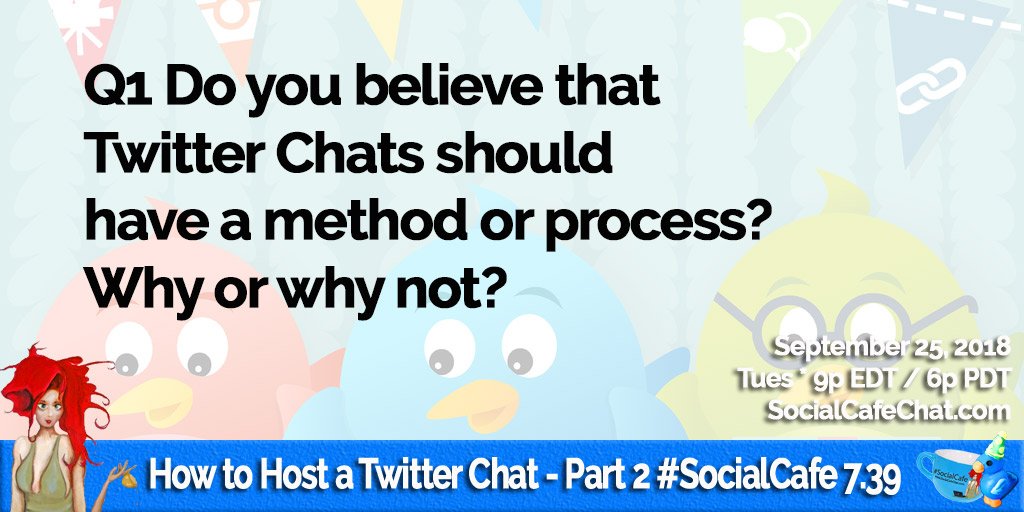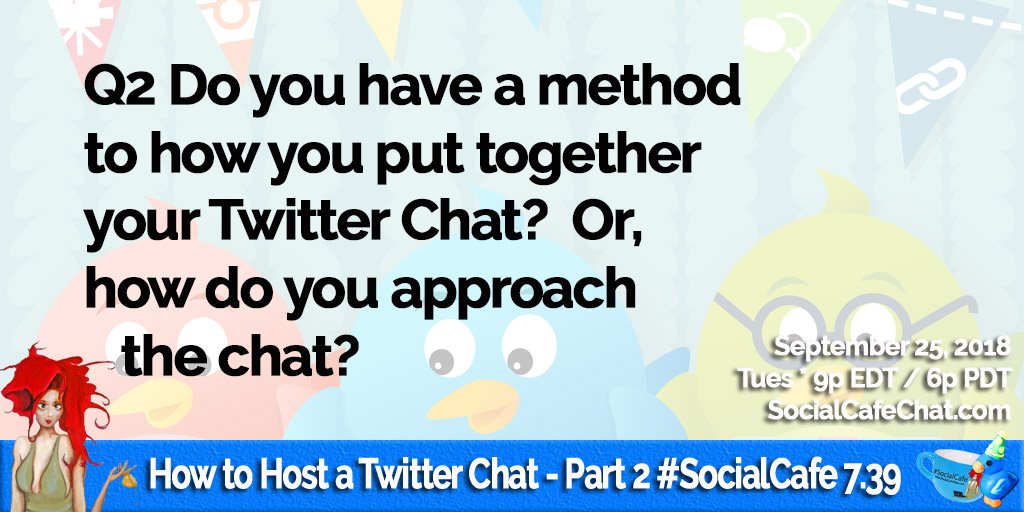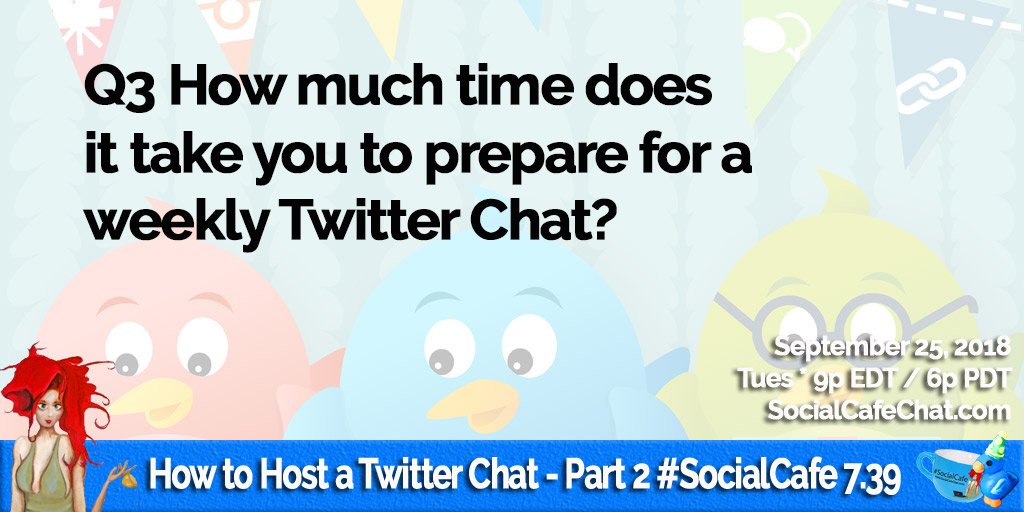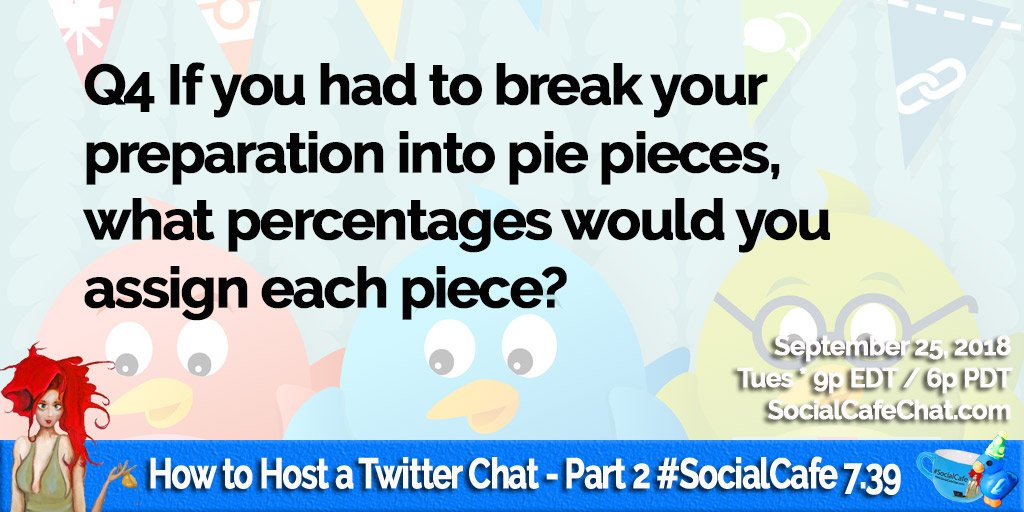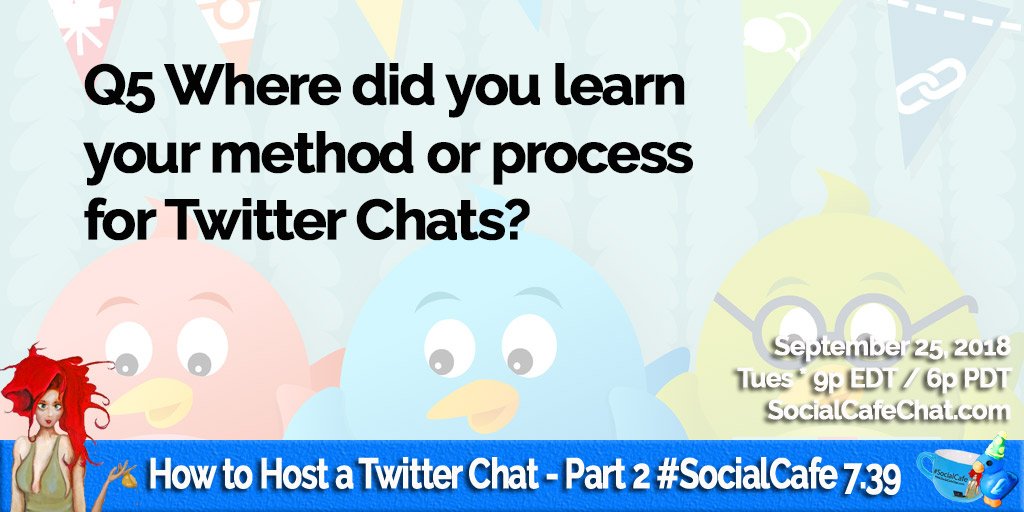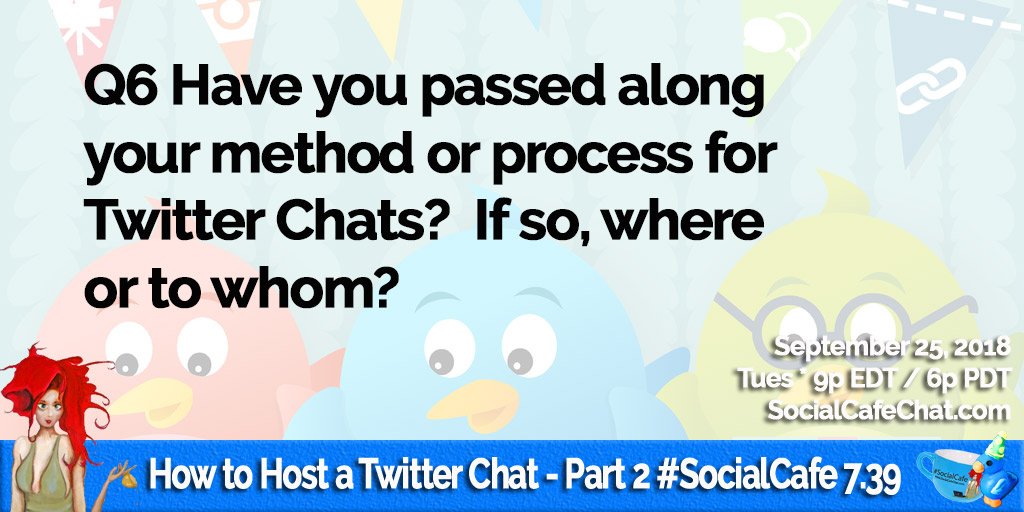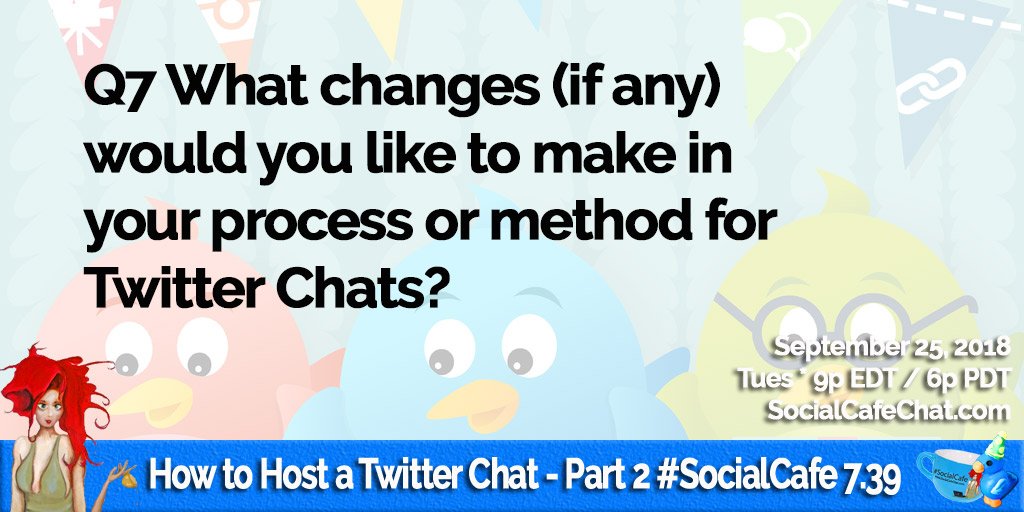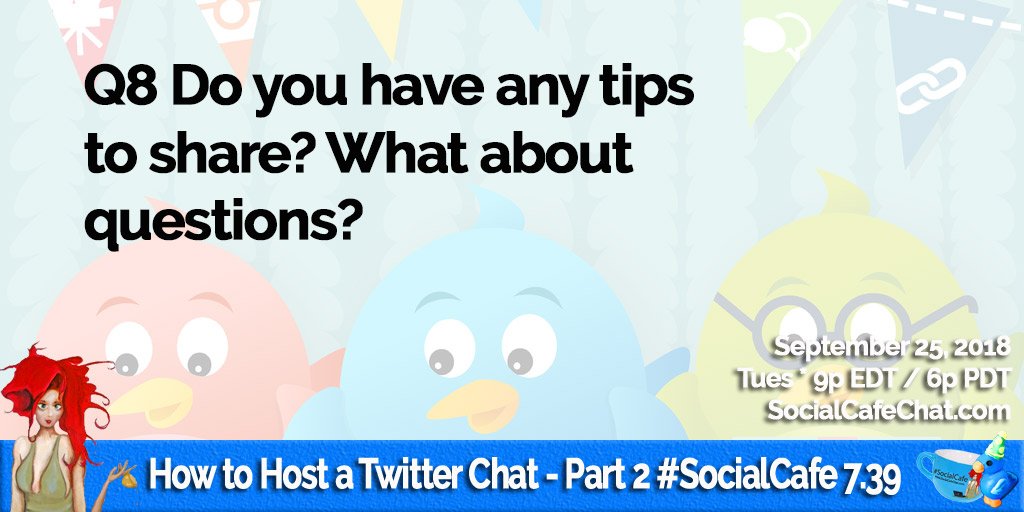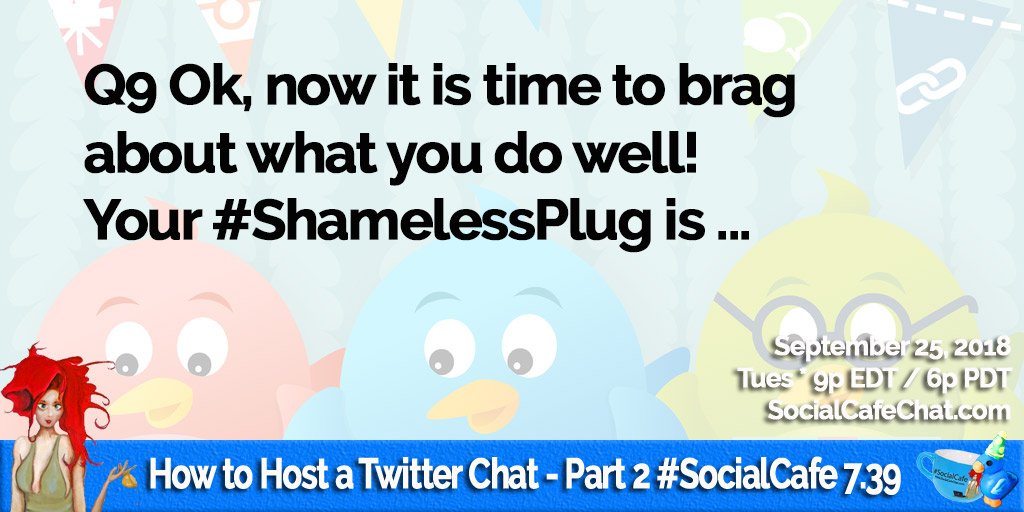 Join Us Today!
Join the elite members of the SocialWebCafe TV Insiders.