How to Make Money Freelancing, Using Doublelinx (Summary) #SocialCafe 1.4
Welcome to the summary for...
#SocialCafe Chat Topic: How to Make Money Freelancing
View the announcement for this #SocialCafe Chat..
Please note that you will see references to B2CTweet, which is what the original name of the chat was, a few weeks prior to SocialCafe.
Who is Doublelinx?
Final Thoughts and Action Steps
Find out more in our post about Doublelinx Marketing Services or go directly to their page for Freelance Services Selling.
DoubleLinx fee is perfectly reasonable consider some other companies take 25-50% fee on top of what you charge. #doublelinx

— Justin Germino (@dragonblogger) August 22, 2012

Services that save time are worth listing on Doublelinx. If you do something in 15 minutes, some1 WILL pay if it takes them hrs #Doublelinx

— Doublelinx (@DoubleLinx) August 22, 2012

. .


#SocialCafe Twitter Chat Announcement
This SocialWebCafe Twitter Event is about How to Make Money Freelancing.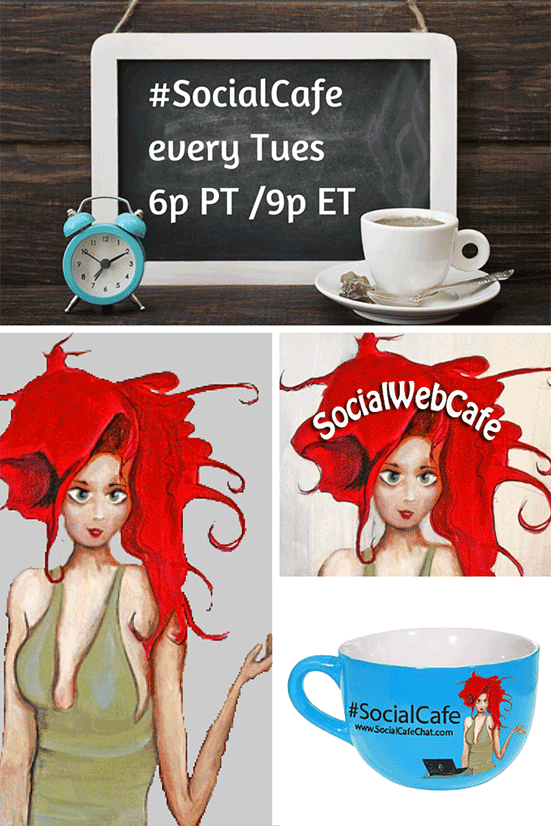 This event sponsored, in part, by our courses at Sage Leader where we offer courses for Entrepreneurs. We recommend our courses because we love you, as entrepreneurs and want to be there for you! DM me (Deborah) on Twitter to ask if there are any free courses available (limited time availability)...!
About this Topic/Event
We have a special treat for you.  For our regular #B2CTweet chat we will be discussing all about Generating Freelance income.
This Twitter Chat is special because it will lead directly into a Twitter Party for freelancers featuring must-have prizes provided by DoubleLinx online marketing services.
Starting immediately following our regularly scheduled #B2CTweet Chat we will go immediately into a Twitter Party for DoubleLinx Freelance Services where they are generously giving away these fine prizes:
Premium Quality Logo Design
All-in-one WordPress Installation
Link Diversity - Web 2.0s, Article Writing 100 Percent Manual Link Building Package
Free ad for a month on Doublelinx ~ They will even create a custom banner for you.
Have services to sell? Get listed now on Doublelinx and you could be featured in future posts, chats or Twitter Parties!
Twitter Event Details
Date:   08/23/2012
Time:   6:00 pm PST/PDT (9:00 pm EST/EDT).
Hashtag:   #SocialCafe
Time Conversion for Twitter Events Time Zone Difference Calculator
Twitter Event Questions
Who is Doublelinx?
What makes Doublelinx different from other micro job platforms?
How does the process work?
How does Doublelinx help sellers make money?
Do you offer services to help people come up with the sales page?
How much can a seller expect, using Doublelinx?
Format: Q&A
For more information on the formats of Twitter Events and what we recommend as tools to join in the fun, please visit Twitter Event Instruction.
Have questions? Leave them in the comments or send a regular tweet to Deborah @SocialWebCafe.