Manners – Do They Really Matter? #SocialCafe 7.19
Welcome to the summary for...
#SocialCafe Chat Topic: Manners - Do They Really Matter?
View the announcement for this #SocialCafe Chat..
PDF Download
Download PDF for this event. Please be patient.. the PDF may contain a video or other large media, so it may take a bit to load. It is recommended that you right-click the link and do a Save As option to save the PDF file to your computer for offline viewing, on us. :)



Resources Mentioned In Chat/Show
Previous #SocialCafe Twitter Chat
Wrap-Up for Successful Collaborations #SocialCafe 7.18

Next #SocialCafe Twitter Chat
Manners: The Attitude that Launches Your Success #SocialCafe 7.20


Final Thoughts and Action Steps
Twitter stats for this #SocialCafe event: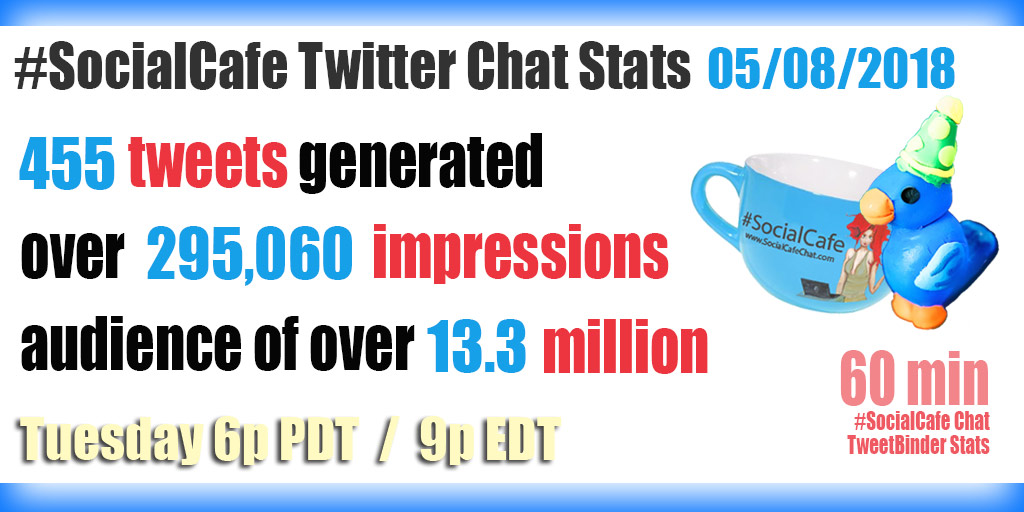 . .


#SocialCafe Twitter Chat Announcement
This SocialWebCafe Twitter Event is about Manners - Do They Really Matter?.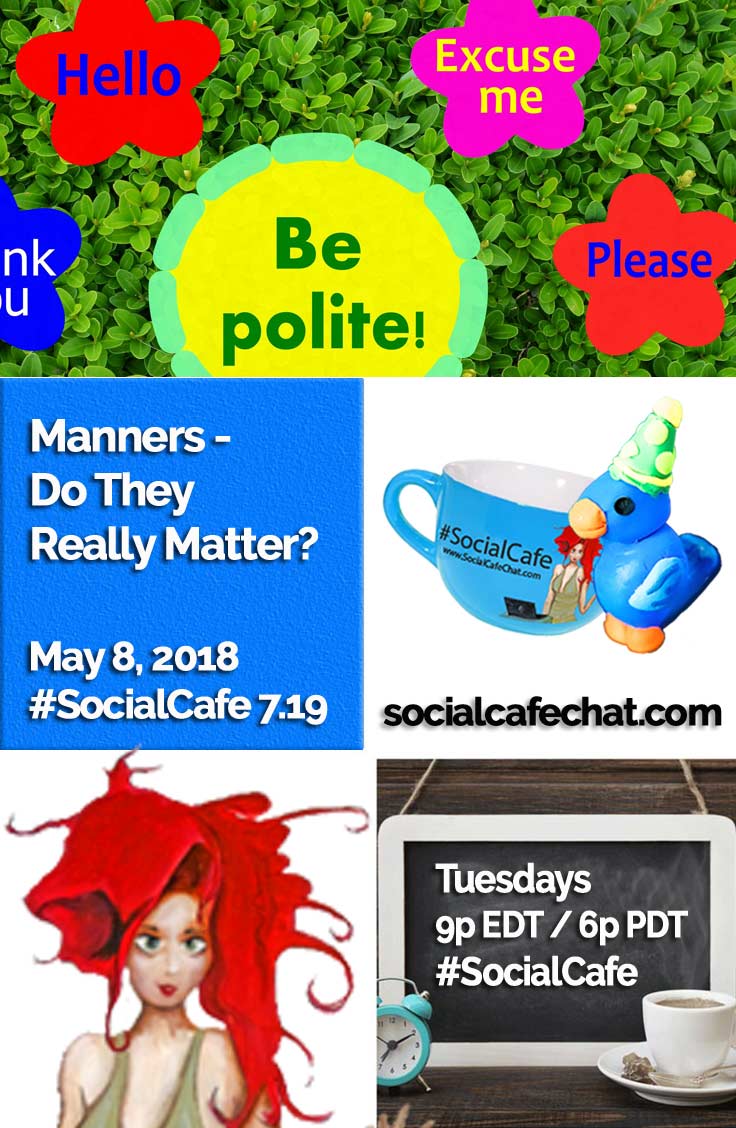 This event sponsored, in part, by our courses at Sage Leader where we offer courses for Entrepreneurs. We recommend our courses because we love you, as entrepreneurs and want to be there for you! DM me (Deborah) on Twitter to ask if there are any free courses available (limited time availability)...!
About this Topic/Event
For some of us, the term manners conjures up ideas of drinking tea and ensuring that we say the right things at the right times. For some of us, that was essential when we were growing up and it was a fact of life. But, how do basic manners, like including the words please and thank you affect our business? Over these next few weeks, we are looking at how we can maximize our business ROI by spending a couple of minutes thinking about those manners... Please join us at #SocialCafe and contribute your thoughts on the topic :)
Time for a new series. This series is on effective communication and improving our business and the return on investment. Now, how does the use of manners fit into that picture? #SocialCafe
Twitter Event Details
Date:   05/08/2018
Time:   6:00 pm PST/PDT (9:00 pm EST/EDT).
Hashtag:   #SocialCafe
Time Conversion for Twitter Events Time Zone Difference Calculator
Twitter Event Questions
How would you define the word, Manners?
Do you think manners are necessary for life? Why or why not?
Do you think manners are necessary for business? Why or why not?
Why should we care about the topic of manners?
How do manners fit in the carrying out of effective communications? Or, do they fit? Why or why not?
Do you think that when manners come into question it is a lack of manners or a lack of attention to manners?
Who has had enough of talking about manners? ROFL. Seriously, how can we learn from a topic like manners?
Is there anything that you would like to consider, in improving your success rate with a few tweaks in manners?
Format: Q&A
For more information on the formats of Twitter Events and what we recommend as tools to join in the fun, please visit Twitter Event Instruction.
Have questions? Leave them in the comments or send a regular tweet to Deborah @SocialWebCafe.